National
transport


International
transport


Intercontinental
logistic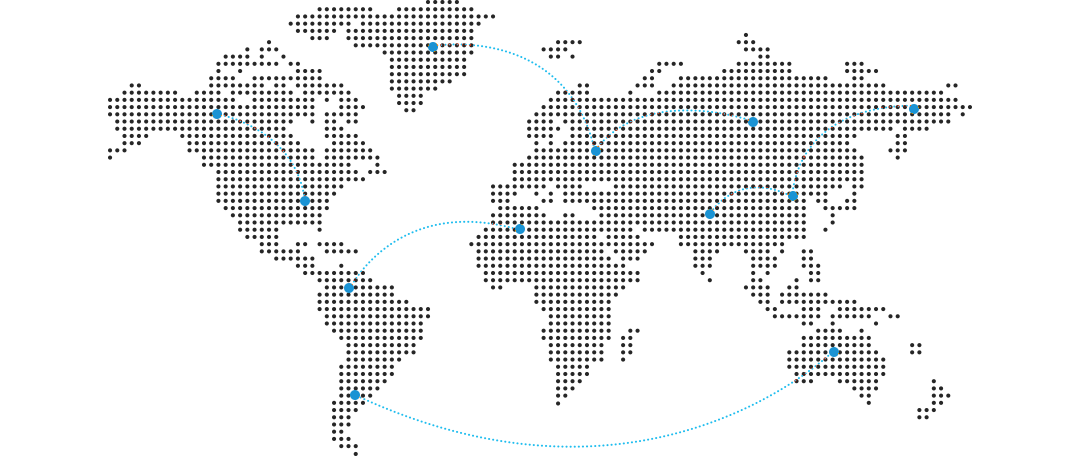 EastWind

. offers complete brokerage and business consultancy services to its clients and combines the principles of "best quality & competitive price" as its working status.FIN Trading & Cpnsultancy Ltd. combines the principles of "best quality & competitive price" as its working status, so by this way, aims to gain confidence and commercial prestige at home and abroad. The main objectives of

EastWind

. have been to provide various products (mainly food, textile and medical products etc.) sourcing services to businesses on a project basis and to ensure the right products for companies in the UK. and guide suppliers to enter their products in the U.K. market .In addition, FIN Trading also has provided sales and marketing consultancy services to any of the UK or EU/Turkey businesses involved.

EastWind

. has always been focused on to create a personalized plan that suits the requirements of its client companies individually and tried to create and maintain mutually beneficial business relationships between manufacturers and retailers in order to assist its clients in the sourcing of the best quality products with competitive pricesMoreover, we know well that when your trading partner is across the ocean, you need to trust them. To earn your trust is the main concern of FIN Trading. In order to get your trust and satisfaction we try to understand your requirements and demands for purchasing product. Attention to detail on any size order is of the utmost importance to us.
Petroleum Products
The crude desk's strong technical capabilities and resources give us the agility to respond to changing market dynamics. We have access to long-term supplies of tradable oil streams and control tankage at strategic locations. We provide distribution solutions for many different producers and assist refineries with tailored shipments and specialist financing.
Trafigura is a leading naphtha trader. We source, store and blend all the most actively demanded products and grades, supporting trade flows to the Far East, North and Latin America, Africa and Europe. We develop new outlets for condensates, using Trafigura's diverse customer base that includes refineries, splitters and petrochemical facilities.
Bitumen is a black or dark-colored (solid, semi-solid, viscous), amorphous, cementitious material that can be found in different forms, such us rock asphalt, natural bitumen, tar and bitumen derived from oil, which is referred to as petroleum bitumen.
Currently most of the roads globally are paved with bitumen. Today the world's demand for bitumen accounts for more than 100 million tons per year which is approximately 700 million barrels of bitumen consumed annually.
The gasoline desk manages one of the world's largest seaborne gasoline books.
We have an active market presence in components and extensive, strategically located tankage. Our global storage footprint, strategic relationships with downstream operators and carefully managed global distribution system are key strengths.
Food Products
We offer you high quality food products at extremely competitive prices by running strong partnerships with big food factories. On the other hand we also handle all needed labelling process of products for you and follow all the logistics processes to make sure that the product you purchase arrives quickly and safely to your location.
We are able to import/export all types of fruit juices, 100% juices, nectars and fruity drinks in tetra-pak and plastic bottles with all sizes to big markets such as US and Europe. In addition, we supply high quality energy drinks up to our customers' demands.
Apart from fruit juices we also supply spring & mineral water and UHT milk as beverages. The UHT milk we supply is ultrahigh heated, homogenized and packaged in tetra-pak for extra-long life and easy storage for your satisfaction. On the other hand, the water we supply has a big advantage of geological conditions and so meets a large quantity of minerals the human body is in need of. A high amount purity with high PH value and mineral richness of nature render taste really great. 
Natural Fruit Soaps & Textile Items
EastWind. aims to provide all textile needs of its customers since it has strong relationships with clothing industry and home textile industry in Turkey and all around the world. With our retail background and textile specification experience, we understand ourclients requirements and services them to a very high standard.
On the other hand, we supply handmade Ottoman natural soaps. As a very old Turkish tradition, It is possible to use all Ottoman fruit soaps as a real soap after scraping its decorative painting. All decorative and promotional purposes products arrangements can be changed by us according to your demands.
Chocolate
Chocolate is a food made from roasted and ground cacao seed kernels that is available as a liquid, solid, or paste, either on its own or as a flavoring agent in other foods. Cacao has been consumed in some form since at least the Olmec civilization.
We boldly embrace transparent trade to source quality cacao by measuring and delivering transparent pricing data for every transaction along our supply chain. Why? It creates accountability and fosters trust. Information is power in the hands of farmers, chocolate makers, and conscious consumers.

---
We adapt
our services


to the needs of our clients
Product Sourcing
You attain a product to sell? Strategic sourcing will facilitate business relationships in a cost effective manner.
Agencies / Representations
Become a designated agent to represent a brand with exclusive rights and attractive benefits package.
Import / Export
Europe4trade will help you to increase your competitiveness and success with your international transactions.
Private Label
Interesting to sell a product under your own brand? From simple idea to finish goods, this is what we specialize in.

---
Why Choose
Us
EastWind was incorporated in Stockholm, Sweden - a strategic gateway connecting all regions, and currently presented by 4 head offices all over the world.
We are specialized in sourcing, supplying and exporting broad range of commodities and finish goods in whole spectrum of industries from Europe and United States for emerging markets. EastWind excel in providing everything from food items to vehicles and properties.
​We understand the importance of having a trusted source for any business. Our orientation for result achievement and precise attention for details, allow us to gain a reputation of an all-inclusive house of solutions. Ability to adapt, personalization of any project, teamwork, and serious focus on outcomes, those are just some of our core values.
Our mission is to provide highly performing and profitable services and to establish a long-term business relationship with our clients and suppliers.
Vision & Mission
---
Our vision is to be a world-class trade & consultancy company that imports/exports and source many type of products all around the world and helps customers to achieve their goals. We will accomplish our Vision through our commitment to strategic growth, outstanding service, and community involvement.
Our mission is to be a world class trade & consultancy company by investing in our communities and providing innovative products and extraordinary service through exceptional employees. Keeping customer satisfaction at the top level with our perfect and just-in-time service manner and maintaining reliable business continuity and additionally, providing contribution to the nation's export by developing our unique position inside and outside continuously.
Our Values
---
Our core values define us as a corporation—and as individuals. Through the regular application of these principles, we continue to provide value to our customers, and we will consistently meet our goals
1. Respect: We respect the world in which we operate. It begins with compliance with laws and regulations. We hold ourselves to the highest ethical standards and behave in ways that earn the trust of others. We depend on the relationships we have and respect each other and those we work with. We value diversity of people and thought. We care about the consequences of our decisions, large and small, on those around us.
2. Integrity: Being ethically unyielding and honest and inspiring trust by saying what we mean, matching our behaviors to our words and taking responsibility for our actions

---
Do you have questions?

let's talk.
East Wind AB Karusellplan 12B 126 31 Stockholm Sweden